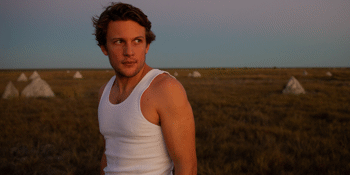 Harry Jakamarra | 'It Won't Take Long' Single Launch
Elwood Gray, Albert Gray and Frank's Fish Tank
Mojo's Bar (North Fremantle, WA)
Sunday, 11 October 2020 6:00 PM
Harry Jakamarra's latest single was produced amidst the chirping

geckoes

, howling frogs and tropical rainstorms of the Kimberley wet-season. It was recorded just before Harry lost a fretting finger in a freak accident, permanently altering his playing.
This song marks the birth of a truly distinct style of 'Gothic Australiana'. Harry's sparse and gritty lyrics create a neo western world of intrigue and mistrust. The influences of 1970's Americana are there, but they've taken a turn and become lost in the harsh mystery of the Kimberley.
This is the first single from an exciting new EP.
Harry and his brother Elwood embark on a comprehensive WA tour this October. They are joined at Mojo's by their third brother Albert Gray. Also on the lineup is sisters duo Frank's Fish Tank.