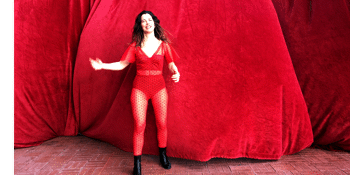 Lucy Peach "Blood Magic" EP Launch
Web Rumors + Queency + Gap Year
Mojo's Bar (North Fremantle, WA)
Friday, 25 September 2020 8:00 pm
Award-winning singer-songwriter and "Period Peacher" Lucy Peach brings her band to Mojos Bar for one special show to launch her recent EP Blood Magic.
Blood Magic
is the soundtrack for your cycle. It begins with 'Your Blood is Amazing' - an anthem to celebrate period power, and the four songs that follow, cycle in a perfect circle - just like you.
Lucy and her band will be joined on the night by special guests Web Rumors, Queency and Gap Year.