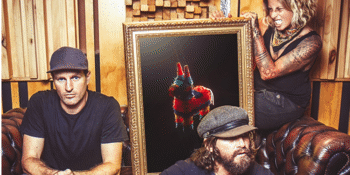 Cool Perth Nights
Tijuana Cartel
Friends
Jack Rabbit Slim's (Northbridge, WA)
Sunday, 21 February 2021 8:00 PM
Tijuana Cartel are overjoyed to be crossing the border, bringing part one of their new album, Acid Pony, to WA. Their psychedelic, atmospheric dance music combines the sounds of the Middle East, India and Spain, and has made them one of the most popular and exciting live acts in Australia today.
After spending the last decade mixing in influences that haven't been fused before, their penchant is for Middle Eastern musical scales, beats that get a floor moving and a general psychedelic approach in song structure and ethos. Not married to one genre or another, they happily change direction in search of new flavours and inspiration, whenever the moment takes them there.
The band is well known on the international festival circuit, playing stages across Europe and the USA as well as Australia's most loved events including Peats Ridge, Rainbow Serpent, Wave Rock, Splendour In The Grass, Bluesfest, Woodford, Falls Festival and more.