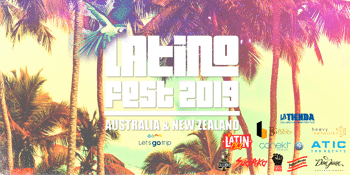 Don Juan Entertainment presents
LATINO FEST 2019
Featuring MAGIC JUAN, FULANITO plus more
Rosemount Hotel (North Perth, WA)
Friday, 31 May 2019 8:00 pm
MI GENTE LATINA DE PERTH!!! COME CELEBRATE THE GOOD OLD DAYS, LATINO STYLO!
MAGIC JUAN formerly of PROYECTO UNO
FULANITO
LIVE FROM THE USA!
SUPPORTED BY DJS DON JUAN & MATEO
PARA TODOS MIS LATINOS DE LA VIEJA ESCUELA!!!!
LATINOS... LA FIESTA... del año viene!
ES HORA DE BAILAR... y para hacer el MUEVE MUEVE!
somos BUENOS PA' GOZAR... porque ASI ES QUE VIVO YO!
LA CHICA SEXY... MUEVE LA CADERA... y ESTA PEGAO!
CALLATE... termino LA NOVELA... pero ojo con EL TIBURON!
QUE COMIENCE LA FIESTA!!!!
pero no se olviden... 2y2 son 4, 4y2 son 6, 6y2 son 8 y 8 16!!!