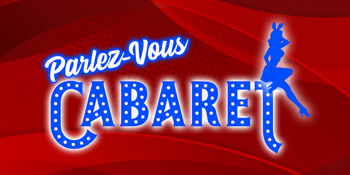 Lady Velvet Cabaret presents
Parlez-Vous Cabaret?
Rosemount Hotel (North Perth, WA)
Sunday, 5 May 2019 6:00 pm
Join us for PARLEZ-VOUS CABARET, a show with a flirty French twist!


If you've got a hankering for song and dance, variety acts, prizes, laughs, sizzling burlesque, and inSEINE amounts of talent - you are in the right place.

Sit back and relax, enjoy a meal from Rosemount Hotel's delicious menu as you enjoy a magnifique showcase of the artists, students, and special guests of Lady Velvet Cabaret.

Let us transport you to the cobbled streets of fair Paris for an evening of glitz and glamour!