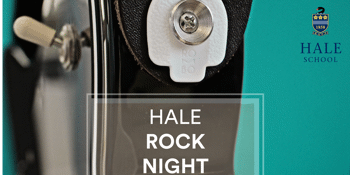 Hale Music Rock Night!
Middle School Rock Band, Year 9 Rock Band, Senior School Rock Band, Bring House Band, Senior Boarders Band 1, Koert van der Laan, The Mumbles
Mojo's Bar (North Fremantle, WA)
Sunday, 25 October 2020 6:00 pm
For the first time the Hale School rock bands go off campus to play at an iconic Perth live music venue. Students from years 7 - 12 will showcase their hard work from the year playing covers and originals across a range of different styles. Get ready to jump on the dance floor to show your support!

*All students / U18 must be accompanied by a parent or guardian.