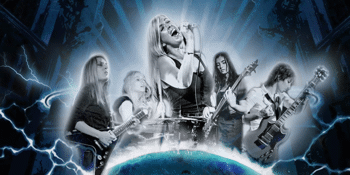 BALLBREAKER | A Whole Lotta Rosemount
Plus Special guests Art of Dysfunction
Rosemount Hotel (North Perth, WA)
Friday, 29 March 2019 8:00 PM
Hailing from Bon Scott's old stomping ground, a supergroup of female musicians have united in the name of rock and roll.
Inspired by the sounds of Australia's biggest band and featuring past and present members from original Perth bands such as Yomi Ship, Legs Electric, The Shakeys and Reaper's Riddle, these girls are here to strike you with an electrifying bolt of AC/DC energy.
Breaking balls and making noise; here comes BALLBREAKER.