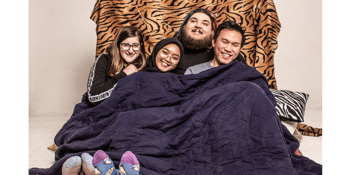 Buried Treasure Mini Fest #3 ft Half Star Hotel EP Launch
Zoe Gol Band, Farradays Cage, Bethany O'Brien, Peta Kennare, Eloise Gougoux
Rosemount Hotel (North Perth, WA)
Sunday, 8 November 2020 5:30 PM
Buried Treasure festival continues into November with a huge lineup and for the first time, a joint event featuring an EP Launch from local up and comers Half Star Hotel.

Featuring two stages, a main stage for full bands and a smaller stage tucked nicely on the opposite side, this double stage feature is set to go off with a bang with the likes of Farraday's Cage, Bethany O'Brien, Zoe Gol and her band along with many others.

Be sure to save the date, November 8th and come along to this special night.